START HERE: Price Your Building Now!
How Secure is Your Steel Building?
Let's face it – steel is synonymous with strength. Superman is often known as "The Man of Steel." He is the most powerful superhero and is called upon to save the people of Earth from alien threats, killer robots, and ruthless billionaires. Your custom steel building is – in essence – just like Superman. While it may not be able to protect you from alien invasions, it's strong and secure enough to protect you and your belongings if it's properly designed.
There are many things you can do to make sure your custom steel building protects you like it's supposed to. The most important is to not fall into what I like to call the "the cheap building trap." When you're shopping around for a custom steel building, don't just pick the building with the cheapest price. In the construction industry, 'you get what you pay for.' If you pay a little, you're more than likely going to get little quality. But you don't have to break the bank either. Quality steel is necessary to keep your metal building safe and secure. There are ways to save money with a custom steel building and your project manager would be happy to help you, but sacrificing quality for price isn't one of them. Don't forget there is a difference between cost and price as well. Price is usually the amount of which you're paying, but cost is the amount you stand to lose over time. This is the word you need to use when you talk about a return on your investment. You are looking for a return on your investment, right?
Many people tend to ignore instruction manuals. If I get a new TV stand, I'm probably going to dump all the pieces out on the floor and go to work. Usually I end up with a few extra parts leftover, but the TV stand is still up and ready to go. This is NOT what you want to do with your steel building. Your custom steel building is designed to your specific requirements and your area. While it's true your building is designed to be erected quickly and efficiently, that doesn't mean you shouldn't take care when you're in the erection process. Properly installing the fasteners is another step that seems like common sense, and it could hurt the structural integrity of your building if this specific process isn't given the proper attention. There are many other mistakes you can make in the erection process, which could jeopardize the structural integrity of a building. Proper design and a little maintenance will keep your metal building strong and secure for decades. A white roof could help your building fend off the sun and galvanized steel will protect it from rust.
A custom steel building will keep you safe and secure from fire as well. Steel isn't combustible like wood. Should the unthinkable happen and a fire break out in your building, your custom steel building is typically able to withstand such disaster, unlike a wood framed building or pole barn. Quality steel is designed to last decades, not just years. A properly erected custom steel building also comes with a 50-year structural warranty, 40-year wall panel and paint warranty, and 35-year roof panel warranty. You shouldn't have to worry about your building every day. You are busy enough, and with a steel building, you won't have to worry.
Again, with the proper care and design, your building will have structural security, but there are measures you can take to protect from an intruders. Obviously, it will be your call to take these precautions based on the crime levels in your area. Steel doors and self-framing windows can be incorporated to keep intruders out. These metal security techniques have all the same benefits your metal building will have, like resistance to fire and durability. It's an ugly thing to think about, but with steel you'll usually be able to rest assured that there won't be any unwanted guests in your building. This includes pests like termites!
But, of course, the 'Man of Steel' isn't perfect. While I wouldn't say your steel building has a 'kryptonite,' you will need to protect it against moisture. To prevent moisture, you can investigate steel building insulation with a suitable R-value for your particular area. Periodical replacement of your insulation will help keep your building strong for years.
Follow these tips and your custom steel building should stay secure, and be able to protect you from almost anything.
Photo courtesy: Joseph Novak
---
---
« 50 Reasons to go Pre-Engineered!
How to Find a Great Concrete Engineer »
PRICE A
STEEL BUILDING
IN MINUTES NOW!
---
Popular Posts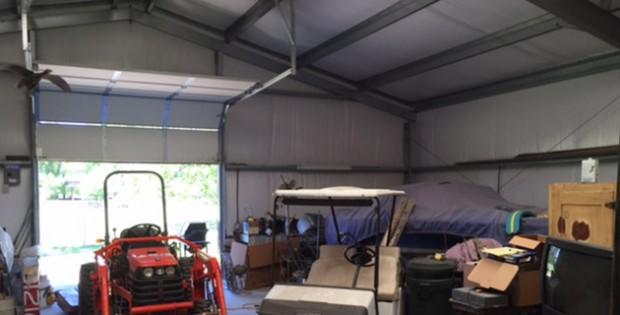 Will Adding a Steel Building Increase My Property Value?
I've seen steel buildings increase in popularity every day because builders use these durable, versatile and flexible construction solutions in every application. Not only have homeowners utilized a steel building for residential purposes, but builders have also made additions to their existing property. No doubt that a steel building garage will increase the value of a home,… …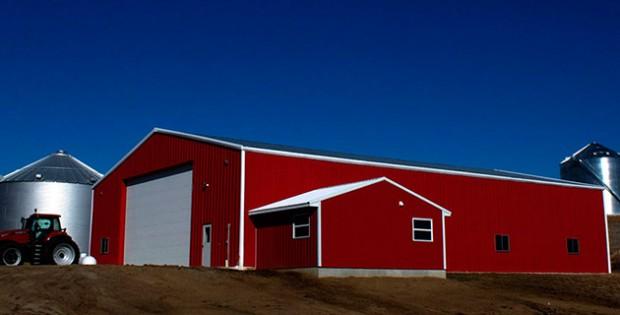 Steel Building Quotes: Get a Grasp on Prices and Estimates
What is the first step of a steel building project, or any construction project for that matter? After you decide to add a new garage, agricultural or commercial building to your property, you'll most likely start contacting steel building manufacturers for steel building quotes. From there, you can create a timeline for yourself and develop… …