START HERE: Price Your Building Now!
Get More Out of Your Steel Building Budget
For first time builders, there might not be a more meaningful word than "budget" when it comes to your construction project. Whether your budget is a hard number or a fluid boundary, you'll find a steel building project to be extremely affordable. Still, regardless of what you're purchasing, there are always opportunities for cost saving techniques.
Every steel building budget is different. Some builders are looking for a custom workshop while others are interested in a large commercial building. The goal is always to get the most 'bang for your buck,' and a steel building can provide some of the most savings in a construction project, compared to other traditional building materials. In fact, steel buildings are usually half the total cost of constructions with wood or brick, and they can be erected in half the time. That's a huge advantage for do-it-yourselfers.
When you're starting your research, it's important to look at your overall finances and understand what they'll go towards. In a typical steel building project, you'll need to include a budget for the actual building itself, accessories like doors, windows and gutters, a foundation or concrete slab, and construction. Many builders opt to erect the building themselves, therefore saving thousands on construction and labor costs!
First, take a look at the building dimensions you want, and cross reference with the dimensions you're allowed to have on your property. It's essential to check on your easements, setbacks and distances from other buildings, and you can get that information from your local planning department. Pro tip: Be flexible with your design! If you're open to different dimensions, there might be opportunities for additional savings! After you have all the applicable information from your building authority, including your building address and elevations, you're ready to talk to a steel building supplier.
When preparing your budget, think about your project as a whole. Many first time builders only think about the money they'll spend or save at the time of purchase, and not for the entire project. You're buying a structure – a formidable combination of durability, versatility and aesthetics – that's engineered to last for decades. The prospect of saving a few thousand dollars on a cheap building isn't worth it if those savings evaporate on the back end of a project, or a few years down the road. When parts are missing, or pre-punched holes don't line up, you could incur delays or massive repair bills during erection. Cheap buildings are, often times, a trap that first time builders routinely fall into. There isn't an easier, safer or more cost effective way than getting your building directly from the factory. Trust your project to professionals who are dedicated to getting it done right the first time.
When you decide to purchase a pre-engineered steel building, lock in your order. This is another huge cost saving tip! Steel prices are always on the rise because of supply and demand, China's appetite for steel, globalization of the commodity and several other economic factors. But you have the opportunity to shelter yourself from the volatile steel market. Unfortunately, due to current market conditions, you cannot lock in a steel price
When you choose a reputable steel building supplier, look for one with an in-house engineering and design team. First, you'll save some of your budget that could have gone to an architect to design your building. Most of the time, an engineer at your steel building supplier is likely all you'll need to devise drawings for your projects. Architects are extremely talented individuals, but complex lines on paper can really start to add up. An in-house engineer also works directly with project managers and other designers, instead of having to communicate with an engineering firm overseas.
Another budget saving procedure would be to select your own accessories yourself, instead of opting for an 'all-included' package. This is one of the defining features of the Direct Buy process. By customizing your steel building to your exact specifications, you'll be able to choose which doors, windows, gutters, downspouts or skylights go into your building. You'll be able to manage your budget directly by selecting those accessories directly from our catalog. If you choose an all-included package, you're leaving yourself open to unseen markups, or worse, you risk purchasing low quality accessories.
More factors that can influence your budget are the weather, your specific site location, costs for land grading or soil composition and actual structural intricacies. The steel building itself is priced by weight, so the heavier and more involved the building is, the more expensive it will be. If you want a custom exterior finish, make sure to include it into your budget as well.
Most important: make sure you know what is included in your purchase. There are many different companies that sell different products in the steel building industry, and not every company is created equal. There are generally two different types of steel building suppliers. Do you know the difference between a steel building broker and a steel building manufacturer? Brokers are just expensive middlemen who are simply in the business of outsourcing. Brokers usually don't employ personnel to design, engineer and fabricate a pre-engineered steel building. Instead, the main function of a broker is to take your desired dimensions and shop them around to manufacturers – and aren't concerned with who provides the building. Manufacturers actually engineer and design the product they fabricate. Pay attention to your quote, ask if the company uses American steel and if they make their own product, or if it's outsourced from another company.
Why wouldn't you choose steel for your next construction project? It's versatile, it isn't difficult to erect, it requires little maintenance over its entire lifetime, it can be assembled in days or weeks rather than months – and it's less than half the cost of traditionally built buildings. Get more out of your steel building budget.
---
---
« Best Practices Guide for First Time Steel Building Buyers
Why Buy a Steel Building Direct from the Manufacturer? »
PRICE A
STEEL BUILDING
IN MINUTES NOW!
---
Popular Posts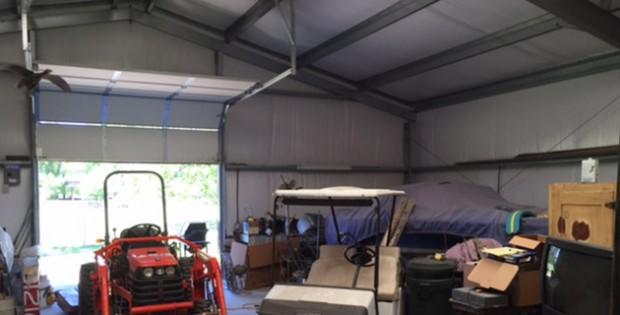 Will Adding a Steel Building Increase My Property Value?
I've seen steel buildings increase in popularity every day because builders use these durable, versatile and flexible construction solutions in every application. Not only have homeowners utilized a steel building for residential purposes, but builders have also made additions to their existing property. No doubt that a steel building garage will increase the value of a home,… …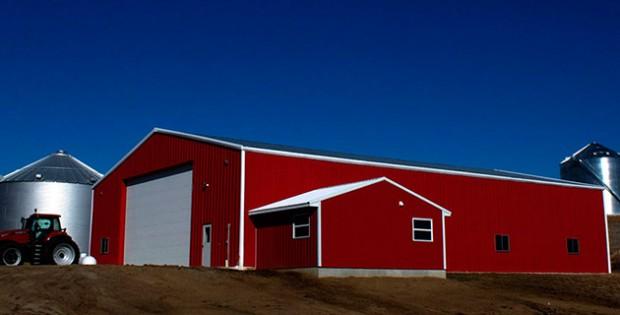 Steel Building Quotes: Get a Grasp on Prices and Estimates
What is the first step of a steel building project, or any construction project for that matter? After you decide to add a new garage, agricultural or commercial building to your property, you'll most likely start contacting steel building manufacturers for steel building quotes. From there, you can create a timeline for yourself and develop… …