START HERE: Price Your Building Now!
Why Buy a Steel Building Direct from the Manufacturer?
When you make the decision to purchase a steel building for your home, farm, business or property, you're choosing the most flexible, durable and versatile construction solution on the planet. But while arguably the hardest decision is out of your way, you still have an opportunity to hit a few speed bumps throughout the process.
So, your next choice hinges on from whom you choose to buy.
Back to the choices, right? Now you need to settle on a steel building broker or a steel building manufacturer. So how do you know if a company is a broker or a manufacturer? You ask them!
Very simply put, buying direct from the manufacturer means you will receive the best price possible, with additional opportunities at savings down the road. As you can guess, Armstrong Steel is a manufacturer of steel buildings. Armstrong Steel is not a broker of steel buildings.
Brokers might refer to themselves as a "contract manufacturer," but they don't actually manufacture anything! They are simply in the business of outsourcing. Brokers don't employ personnel to design, engineer and fabricate a pre-engineered steel building. Instead, the main function of a broker is to take your desired dimensions and shop them around to manufacturers. Think of it like this – Brokers are only working as 'middle-men' who want to sell you the cheapest building. They are essentially mediators between contractors, manufacturers, companies, and the customer. But you want windows, maybe a roll-up door, an awning or a canopy. You want to put your individual flair into every bit of the design process Brokers are rarely concerned by anything beyond finding the cheapest structure, and outsource the engineering and design to others.
Buying directly from a manufacturer allows you to have direct control of everything, like adding your own accessories and controlling your own costs. When you buy a steel building from Armstrong Steel, you will communicate directly with your project manager, who is working with estimators and engineers in-house instead of overseas. Armstrong experts are looking at ways to save you money by getting you the safest and best quality steel building in the industry. We'll manufacture it in our very own state-of-the-art manufacturing facility, too. No middle man required! Brokers might not be able to offer the same services.
So how does the Direct Buy process work? Once you place your order you'll begin working with your project manager. Start the customization process by red lining your building. Make any changes now! Choose your accessories, like doors, windows, gutters and insulation too. Now it's Armstrong's turn to get to work. We'll make the design and you get to approve it. We'll get you your drawings and everything necessary to submit for permits if you're going that route. During this time, you'll work on your site, foundations, and other aspects of your project while waiting for your permits.
After this process, you'll get scheduled for delivery. Our logistics personnel will contact you and give you a window for when your building materials will be delivered. Once we get closer to the window, we'll give you a hard and fast date, so you'll be able to schedule a forklift or cherry picker to unload the building once it arrives to your job site.
Buying direct does not mean you must erect your building yourself. However, many customers choose to do so because steel buildings are extremely easy to erect. They don't call them 'giant erector sets for adults' for nothing! The holes line up and every piece bolts together. It's really that easy. But since we understand construction projects may not be your forte, you can always hire a general contractor for building erection and other aspects of your project. You'll also most likely need a local foundation engineer to lay concrete. If you do want to hire a professional erector, search the Internet for the ways to pick the best contractors with the best reputations. You can search The Better Business Bureau for BBB Accredited businesses and contractors in your area.
Buying direct also does not mean you'll get everything you want for one all included price. But that's a good thing! While that sounds like a great idea for a car, it's not good practice for a steel building project. When you shop for a car and get an all-included price, it means that Bluetooth, power locks, air conditioning, and all the extras are lumped into the price. You don't bat an eye. Why is that? Those accessories are what's expected and common in new cars, and usually don't significantly increase the price. But 'all-included' in the steel building industry is a little different, and here's why. Steel building accessories can be expensive, and steel building brokers and contractors selling turnkey buildings know it. You want to be able to select your own doors, windows, gutters and other add-ons, and have a say in what goes on your building. If you let someone pick these accessories out for you, you might be in for extra markups that you didn't even know existed. Don't let a building salesman pick out your doors and windows for you! How do you know if they're just putting the cheapest window or door in the building without letting you know how much it costs? Manage these certain aspects on your own so you can have better control over costs, and get exactly what you want.
Whether you're a tried and true do-it-yourselfer, or plan to let someone do the work for you, buying direct lets you get a building directly from the manufacturer for the best price. Click here if you're ready to get started!
---
---
« Get More Out of Your Steel Building Budget
Experts Discuss: Why Buying a Steel Building in the Winter is a Smart Move »
PRICE A
STEEL BUILDING
IN MINUTES NOW!
---
Popular Posts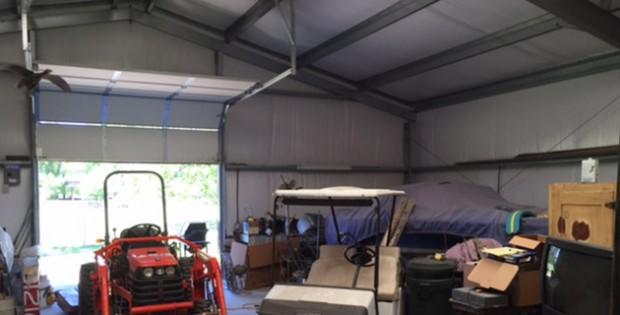 Will Adding a Steel Building Increase My Property Value?
I've seen steel buildings increase in popularity every day because builders use these durable, versatile and flexible construction solutions in every application. Not only have homeowners utilized a steel building for residential purposes, but builders have also made additions to their existing property. No doubt that a steel building garage will increase the value of a home,… …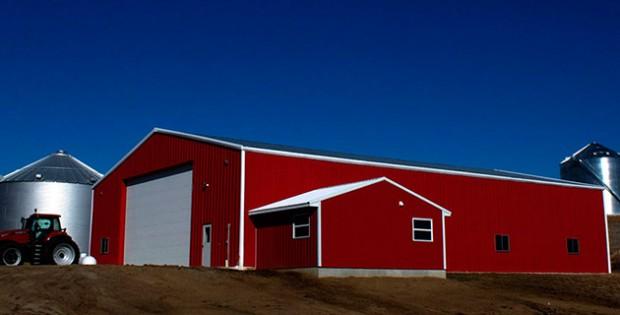 Steel Building Quotes: Get a Grasp on Prices and Estimates
What is the first step of a steel building project, or any construction project for that matter? After you decide to add a new garage, agricultural or commercial building to your property, you'll most likely start contacting steel building manufacturers for steel building quotes. From there, you can create a timeline for yourself and develop… …