START HERE: Price Your Building Now!
10 Reasons First Time Builders Choose Steel Buildings
So you're ready for more space. Sure, you could try and find room in your home for all your accumulations, but what about some of the big stuff? Are you a farmer looking to store a tractor? Are you interested in expanding your business? How about a place to park your vehicles or a spot to satisfy your car obsession? A steel building is the perfect solution. Really, pre-engineered steel buildings are generally half the cost, and take half the time to erect when compared to traditional construction methods. If you're a first time builder, you might not realize the overall benefits to a steel building, or know the difference between a cheap building and a high quality building. Take a look at 10 reasons why first time builders choose pre-engineered steel buildings for their homes, garages, workshops, commercial structures and more.
Strength and durability
Pre-engineered steel buildings are engineered to last and are the strongest construction solution on the planet. Steel has a higher resistance to fire than wood does and this could be important, especially if you live in the west where we often see wildfires in the summer or even in the south in hurricane prone areas or where the potential for flooding is increased. A pre-engineered steel building can hold up to heavy winds, earthquakes, snow, and even the sun. The engineers working on your pre-engineered steel building will use the ask for the correct codes and loads of your local municipality to ensure your building will be be strong enough for your area. Look for warranties on your product before you decide to buy, because the type and quality of steel is different from company to company. Don't settle for less than a 50-year warranty on the structure. Cheap steel should never be an option when you decide to build, not just from a cost-saving standpoint, but from a safety standpoint.
Green Energy
"Going green" is all the rage these days and nothing is greener than a steel building. Did you know steel is 100% recyclable? Once steel is fabricated, it can be melted down and used in the future. According to the U.S. Department of Agriculture, it takes 20-40 years to fully grow trees for logging. That's 20-40 years to wait to replace the trees taken for wood construction. While trees are constantly being planted, humans still cut them down daily. Armstrong Steel Building Systems are famous for their optimal use of materials. Each building is designed in-house, so there is no residual waste. You only pay for the materials used as opposed to lumber. Plus, you can apply for additional Federal income tax credits for energy efficient products incorporated into your steel building.
Easy to erect
At the beginning of your construction project, you may picture a typical construction site. A crew in hard hats with tools making adjustments to various pieces and parts of the building or building material. This vision is exactly what you'll get if you purchase a wood building, but it's not true for a pre-engineered steel building. Pre-engineered steel building components are pre-cut and pre-drilled by the manufacturer before delivery. There's usually no onsite alterations, major fabrication issues or welding necessary on the actual job site. This means you don't need to be an expert construction specialist to erect your building. You and a small crew can erect a typical 40 x 60 building without the help of a contractor. All it takes are some common tools and the set of easy to read instructions.
Uninterrupted space
Pre-engineered steel buildings are some of the most flexible and adaptable structures you can own and this is largely due to the fact a pre-engineered steel building uses a clear span design. You'll have the space to use your steel building as a barn to store feed, tools and even larger equipment like a reaper or combine. If you're looking for an airplane hangar, a steel building is perfect for that application. Storing large objects isn't the only reason you'll need uninterrupted space. A pre-engineered steel building can be the perfect church or recreation center. A pastor wouldn't want their congregation stuck behind a pole while they're preaching. Maybe you're looking to build your dream house? The open floor plan your pre-engineered steel building provides will give you the space you need to let your creativity flourish. This is possible because steel buildings don't incorporate bulky truss and cord systems. Use all of the space in your building, don't sacrifice the roof space occupied by truss systems.
Easily expandable 
Want to grow in the future? Your steel building can grow with you. If your small business needs to expand, you can do so easily. Expand the end walls, do a side by side expansion, or add a mezzanine system in your building for more space, When you contact your manufacturer, you should mention your desire for possible expansion in the future and they'll be sure to include a clear spanning moment-resistant frame in your design. The clear spanning moment-resistant frame will allow you to expand your building as you please should you decide your pre-engineered steel building should be larger in the future. In addition, engineers can also help you with the correct building codes and if expansion is possible in your current building.
Resistance to mold and termites
The last thing you want to do in life is spend unnecessary money. Mold and termites can make your costs add up quickly. In fact, the average homeowner will spend about $3,000 to fix a one time termite infestation. That's a lot of money to come up with on the spot and termites hurt more than just your wallet. If left untreated long enough, your house could collapse. Mold can also weaken a wood building because it feeds off of organic material. Mold releases spores into the air which could irritate your lungs and exasperate any other breathing conditions. The easiest way to combat these two pests? Erect a pre-engineered steel building. Termites can't hurt steel and mold can't feed on steel because it's not an organic material. First time builders want to be sure they're getting the best value for their money and they may just keep an extra $3,000 in their pockets (or more) by purchasing a pre-engineered steel building.
Energy efficient
If you build your pre-engineered steel building according to LEED standards, you're going to use 30%-60% less energy according to the U.S. Green Building Council. Less energy use means lower costs for your building in the long run. How do you meet LEED standards? One way is to include green energies systems like solar, geothermal or wind energy. Incorporating insulation, motion sensor lighting and HVAC systems can all reduce your energy usage and costs in your pre-engineered steel building. Just ask your project manager about how you can incorporate LEED standards into your project and watch your savings add up.
Manufacturers make it easy
A steel building manufacturer engineers and fabricates its own steel buildings. How do you know if you are purchasing from a manufacturer or not? Ask them! As a buyer, you deserve to communicate directly with the people fabricating their building. This communication means you get the opportunities to make changes and check on the progress of your building as you go through the process. The same can't be said if you purchase from a broker. A broker is a third party middleman who takes your building design and shops it to a manufacturer who offers the lowest price. They often give you an "all included" price and pocket the difference after they pick a manufacturer. Once they sell your design, it may be hard to track down just who the manufacturer is and communication may not be an option. Heaven forbid, what happens if your building shows up to your job site with missing or damaged pieces? Do you think you can call the manufacturing facility and get your issues addressed? Nope, because brokers don't own or operate manufacturing facilities. They might not even have in-house engineering departments. Cut out the middleman and buy directly from the factory.
Different finishing options
Steel building technology has improved greatly over the years. No longer does a steel building need to look like a boxy warehouse. You can engineer it to add faux brick finishes, stucco or even wood. If you choose a pre-engineered steel building now, you can design it to look like a traditional house on the outside while reaping all of the benefits on the inside.
Cost
Any new construction has the potential to be a costly venture, but as a first time builder, you want to set a budget and have the opportunity to choose your own costs. There is also the prospect of eliminating certain expensive elements of construction just by making the right choices. For instance, just by choosing to buy from a manufacturer, you save the expense of a middleman. Do you need steel building drawings? You should be able to easily obtain drawings from a steel building supplier by locking in your steel order, instead of hiring an architect in the first place. Don't me wrong, architects are amazing, but sometimes costs can add up depending on the architect and complexity of the project. Are you thinking about erecting the building yourself? It's completely doable! These are just some of the expenses you can eliminate when you buy a steel building from a manufacturer. To tie all the elements together, don't forget the price you're paying is over the entire life of a structure. Unlike wood buildings, you'll have your steel building for decades without having to replace chipped panels or warped boards.
It's time to act if you want to take advantage of industry savings. The end of 2015 and first half of 2016 have seen record low steel prices. That's great news for a first time builder, but unfortunately, like oil, steel is a volatile commodity and is expected to rise in price. Now is the time for you to build your first pre-engineered steel building at the best price possible. Unfortunately, due to current market conditions, you cannot lock in a steel price. Steel buildings are perfect for first time builders, as well as experienced builders. They're easy to erect, cost effective and offer endless design options. What are you waiting for? Get started on your pre-engineered steel building project now.
---
---
« What is Your Role in a Steel Building Project?
Getting A Steel Building While Waiting On A Permit »
PRICE A
STEEL BUILDING
IN MINUTES NOW!
---
Popular Posts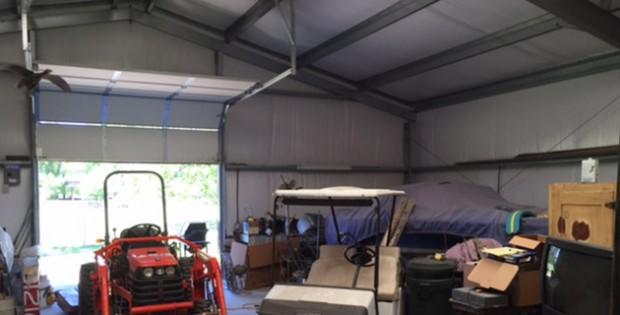 Will Adding a Steel Building Increase My Property Value?
I've seen steel buildings increase in popularity every day because builders use these durable, versatile and flexible construction solutions in every application. Not only have homeowners utilized a steel building for residential purposes, but builders have also made additions to their existing property. No doubt that a steel building garage will increase the value of a home,… …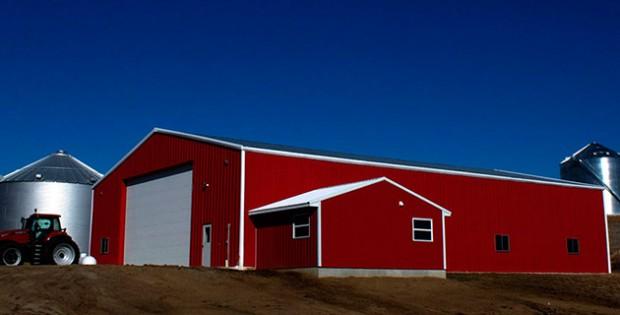 Steel Building Quotes: Get a Grasp on Prices and Estimates
What is the first step of a steel building project, or any construction project for that matter? After you decide to add a new garage, agricultural or commercial building to your property, you'll most likely start contacting steel building manufacturers for steel building quotes. From there, you can create a timeline for yourself and develop… …